COMING AUGUST 23, 2022:
 
RETAIL GANGSTER: The INSANE, Real-Life Story of CRAZY EDDIE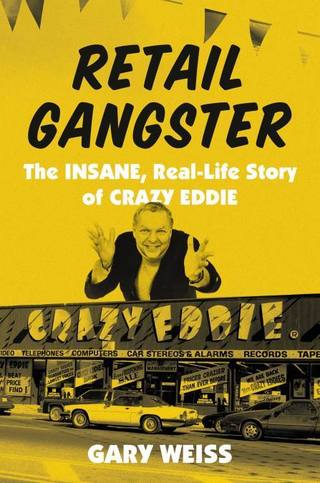 A riveting true crime thrill-ride through the spectacular rise and fall of Eddie "Crazy Eddie" Antar, whose home electronics empire took the world by storm—until a federal investigation exposed it as one of the biggest business scams in history
When Eddie Antar passed away in 2016, millions of people mourned the loss of someone they'd known as "Crazy Eddie," the man behind the successful chain of electronic stores and one of the most iconic ad campaigns in history. Journalist Herb Greenberg lamented Eddie's death as the "end of an era," and indeed, few things evoke the New York of a particular era the way "Crazy Eddie! His prices are insaaaaane!" does. However, what's even more insane is that few people know the real story behind the epic rise and catastrophic collapse of Eddie's retail empire—an empire built almost entirely upon lies, fraud, and money laundering.
Before Enron, before Madoff, before The Wolf of Wall Street, Eddie Antar's corruption was second to none. The difference, however, was that Eddie's chain was a street franchise, a local place that was considered the blood stream of New Yorkers' daily life in the 1970s and early '80s. In Retail Gangster, investigative journalist Gary Weiss takes readers behind the scenes of the notoriously nefarious operation, tracking the Antar family's immigration to the US at the beginning of the century, their struggle to succeed within American capitalism, Eddie's unlikely rise to the top of the consumer retail market, and his apocalyptic fall from grace into the trenches of legal infamy, bringing many of his loved ones down with him.
Many years have passed since the franchise went down in spectacular fashion but despite his countless crimes and dastardly deeds, Crazy Eddie has endured as many iconic brands and characters do, maintaining his reputation as a beloved cult figure. Weaving together never-before-seen stories and anecdotes from the people closest to both Eddie and the scandal itself with meticulous research and historical context, Retail Gangster presents a comprehensive, multidimensional portrait of the entire Crazy Eddie saga, showing how a man's desperation to achieve the American Dream ultimately ended in not just his family's downfall, but one of the most unbelievable scam stories of all time.
Comiing August 23, 2022 from Hachette Books.
Click on this link to pre-order a copy.
*********************************************************************************
While waiting for your copy of RETAIL GANGSTER, why not enjoy one of my previous books?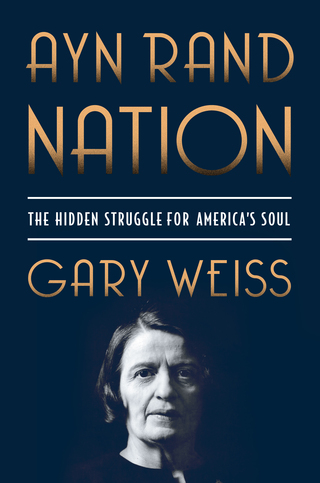 AYN RAND NATION explores the pervasive influence of the Russian-born author of Atlas Shrugged and The Fountainhead. She has long been dismissed by the intelligentsia as a fringe character. Don't you believe it.

Her ideology, Objectivism, has been adopted in large measure by a wide swath of America's opinion leaders, and to a large extent by virtually all of the Republican presidential candidates.

Rand provides the ideological underpinnings for the effort to cut or destroy Social Security, Medicare and Medicaid, and to drastically shrink the role of government.

She wrote the recipe for deregulation.

Love her or despise her, Rand is a pervasive influence in the national dialogue. To understand the ideological basis for that dialogue, and to comprehend the mindset that led to the 2008 financial crisis, it's essential to understand Ayn Rand.

That is the purpose of AYN RAND NATION.

Through the stories of people influenced by Rand, from the Tea Party to members of her inner circle to Alan Greenspan, this book explores how Ayn Rand became a pervasive influence on the American right.

AYN RAND NATION explores why Rand matters — and why her ideology needs to be engaged, not ignored.
"A scrupulous and sobering investigation, vital for our times." -- Kirkus Reviews

A "riveting and disturbing inquiry into Ayn Rand's widespread influence on American economics and politics." -- Publishers Weekly

"Think Ayn Rand is marginal? Think again! Gary Weiss's powerful new history inscribes the libertarian firebrand at the very center of the American story of the past three decades. " --David Frum, NY Times bestselling author of The Right Man and Comeback

"Ayn Rand Nation is a fascinating exploration of one of the fastest growing and most powerful coalitions in the modern conservative movement. With an unerring eye for detail, Gary Weiss embarks on a journey of discovery that examines the emerging influence of the Tea Party and other political groups that proclaim themselves to be the intellectual progeny of Rand, a crotchety, stubborn and proud purveyor of a philosophy of selfishness. Weiss explores this emerging cultural phenomenon with the even-handed and objective techniques of a sociologist, revealing that these activists are no unified bloc of believers, but are divided between absolutists dedicated to scholarly study of Rand, and fly-by-night devotees who pick-and-choose portions of Rand's beliefs to create a false philosophical underpinning for their own political convictions. If you want to understand the men and women whose vehement voices are reshaping American government, you must read this book." --Kurt Eichenwald, New York Times bestselling author of The Informant and Conspiracy of Fools

"The timing of this book couldn't be better for Americans who are trying to understand where in the hell the far-out right's anti-worker, anti-egalitarian extremism is coming from. AYN RAND NATION introduces us to the Godmother of such tea party craziness as destroying Social Security and elimination Wall Street regulation. Weiss writes with perception and wit."--Jim Hightower, best selling author, newspaper and radio commentator and editor of the Hightower Lowdown

"Gary Weiss brings his skeptical bent and sharp writing to a character who has inspired both fanatical belief and deep derision for decades: Ayn Rand. The book is a compelling journey of discovery about a woman who continues to exert a powerful hold over our society. Weiss shows how Rand is ultimately quite a bit more complicated than either her fans or her detractors would have it."--Bethany McLean, best-selling author of The Smartest Guys in the Room and All the Devils are Here.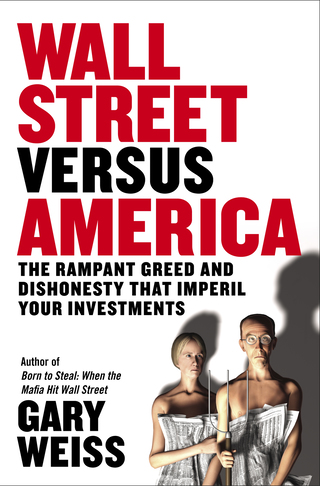 "ONE OF THE TEN BEST BUSINESS BOOKS OF 2006."
-- The Miami Herald
"[The book's] arguments, gleaned from two decades worth of reporting on Wall Street, are sure to provoke outrage in many sectors."

So said The New York Post in the first advance review of Wall Street Versus America on Jan. 22, 2006 -- three months before the book appeared.

The Post's prediction proved to be correct.

Wall Street Versus America is a wide-ranging, muckraking account of how the America's investment portfolios are systematically drained by the securities industry, mutual funds, hedge funds and a host of others. It describes how regulators and the press have been ineffective and, sometimes, complicit.

In the months since this book was published, the critical acclaim has been overwhelming. The reaction of the Wall Street crowd, however, has been anything but favorable. Sure, some people on the Street liked the book -- the trade magazine Registered Rep gave it a surprisingly glowing review. But even before the book appeared, just on the basis of media reports, the lower echelons of the Street started getting hives.

In the weeks that followed publication of this book, I received more threats than I did in my previous twenty years covering Wall Street, even when I exposed Mafia infiltration of brokerages.
******************************************************
This is not another "Wall Street Scandals" book.

I don't spend very much time on Enron. I'm not interested in the IPO scandals or other headlines from yesterday's news.

I'm interested in the scandals you're not reading about.

You can't predict the markets. But you can predict Wall Street. This book shows you how to do that.

This book is your guide to Wall Street. Read it and you will never be ripped off.

This book describes in detail the sharks that endanger your investments. It sets forth the simple steps that you can take to protect yourself and your family, and to give your portfolio all the benefits of the stock market without any of its traps and pitfalls.

However you decide to invest -- by picking stocks or putting money in a mutual fund or hedge fund -- you'll learn all the things that Wall Street would prefer you not know.
Here's what the critics are saying about Wall Street Versus America:

"With lethal intent, Weiss' new book unleashes a nuclear blast across the spectrum of financial finagling. From crook-infested microcaps and offshore boiler room pump- and-dumpsters to performance-inflating mutual funds and fee-saturated hedge funds, the misdeeds of both the blackguard contingent and the white-shoe set come under his microscopic scrutiny and macroscopic scorn.

"Gary Weiss is definitely not a goody-two-shoes; he's more of an old-time gumshoe, with a soupcon of little-guy champion Jimmy Breslin and a dash of 1950s bad-boy comic Lenny Bruce. . . .

"For those individuals not yet savvy enough to avoid getting bruised by what Wall Street Versus America's subtitle proclaims as The Rampant Greed and Dishonesty That Imperil Your Investments, Weiss' book could provide years of happier returns.


-- Barron's

"Gary Weiss has written a book that strips away the gloss and glamour of the stock world and reveals the sometimes sordid details.

"Wall Street Versus America is erudite and savagely funny.

"Weiss, an investigative reporter, doesn't hesitate to present the story with bite, and it's one heck of a bite. Between laughs, readers may be astounded at Weiss's sheer audacity and also appreciate the facts. . .

"Weiss does not mince words. He digs deep to provide scandalous commentary on the investment business.

"The book is informative and entertaining, a must-read for those venturing out into the investment jungle."


-- Houston Chronicle

"Weiss's wise-guy attitude and muckraking chops make for a devastating broadside."
-- Publisher's Weekly



"Like anything having to do with finance, "Wall Street Versus America" has a bottom line. It asks the reader to consider how seldom investors' behavior makes sense, how minimal an impact regulations usually have (though he notes the recent efforts of New York State Attorney General Eliot Spitzer), and how effectively the Internet could be used to alter the way financial institutions work. Surely these are claims that can provoke arguments. Maybe they're also claims that can provoke change."
-- The New York Times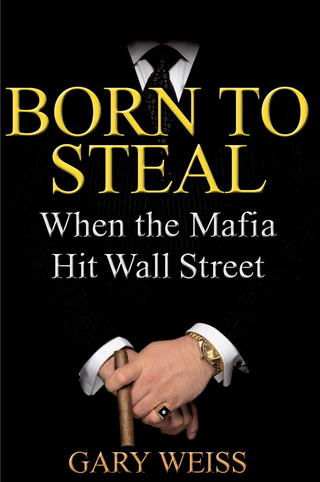 Born to Steal: When the Mafia Hit Wall Street is the critically acclaimed inside story of how investors were ripped off by Mob-affiliated stock scamsters throughout the 1990s.
"Riveting... captivating, juicy and fast paced."
--The New York Times

"Written in wry and witty prose . . . it's 'Goodfellas on Wall Street,' a fascinating study of the disintegration of a bottom-feeder."
--The Washington Post
"A wickedly entertaining look at the really dark side of Wall Street. . .
"Weiss' writing is electric. He vividly demonstrates how the mob's infiltration of Wall Street was a diabolically perfect fit. The journey of Louis Pasciuto is one you'll not soon forget."
--The Miami Herald

"Enthrallingly nasty"
--Barron's

"A harrowing and instructive ride."
--USA Today

"Told with insight and great wit, grips as tightly as a loan shark."
--Kirkus Reviews
"Enthralling and informative."
--Fort Worth Star-Telegram

"The hottest new book. . . fascinating, but deeply troubling."
--Pittsburgh Tribune-Review

"A remarkable glimpse into the essentially lawless, virtually unregulated turf of easily manipulated penny stocks, boiler-room investment firms and 'pump and dump' broker strategies."
-- St. Petersburg Times

"Engrossing. . . this story clearly illustrates that truth is better than fiction."
-- Booklist

"Fascinating, funny, colorful and coarse."
-- Kiplinger's Personal Finance Magazine

"James Stewart reporting melded with a Mario Puzo arrative, its pages revealing one of the most riveting stories of the past two decades. . .
"Gary Weiss has done the impossible--written a business book that reads like a Scott Turow thriller."
--Lorenzo Carcaterra, author of Sleepers, Gangster and Street Boys

"An instructive and hilarious portrait of the twisted contemporary convergence of business, entertainment and crime. It is thoroughly engaging and original-–a legitimate contribution to the history of our times."
--James Toback, screenwriter of the Academy-Award winning "Bugsy" and director of "The Pick-up Artist"

"Few authors have captured the dark side of American capitalism as entertainingly as Weiss.
"Born to Steal is a knockout."
--T.J. English, author of The Westies and Born to Kill

"Takes the reader to where it really gets nasty: the weird lunar landscape that is the truly dark side of Wall Street where crook steals from crook and the books are sometimes kept in blood, where the financial werewolves dwell, where 'The Godfather' meets the 21st Century. Terrific stuff!"
--Michael M. Thomas, author of Green Monday and Someone Else's Money

"Move over Tony Soprano! Louis Pasciuto dominated the Mob's hold on Wall Street the way Tony dominates Jersey's waste business. Gary Weiss, long one of the toughest reporters covering the market's seamy side, takes you inside Pasciuto's world in a story that is a cross between 'The Sopranos' and the movie 'Wall Street.'
"You won't know whether to laugh or cry at the machinations of this professional Wall Street con man. But you'll be entertained either way."
--James J., Cramer, author and markets commentator for TheStreet.com and CNBC
"Born to Steal is a rip-roaring read that makes you wonder: Did Enron, Arthur Andersen, MCI Worldcom, dot.coms, lying analysts, and cynical stock floggers take lessons from Louis Pasciuto?"
--John Rothchild, co-author of One Up on Wall Street
I've posted excerpts from the book, illustrated with photographs, on this website. I've also described the fracas that broke out when the book was published. Some prosecutors were mighty upset when Born to Steal was published. This is a story they wanted all to themselves.

Just click on "The Mob" in the menu at the top of this page, and read all about it.
************************************************
If you really like what you see, I can share my years of experience covering the Street with your organization or company.

I've given talks to a wide array of corporate and collegiate audiences. I've even been asked to speak before some of the regulators I criticize in the book.

To find out more, write me at garyweiss dot email at gmail dot com