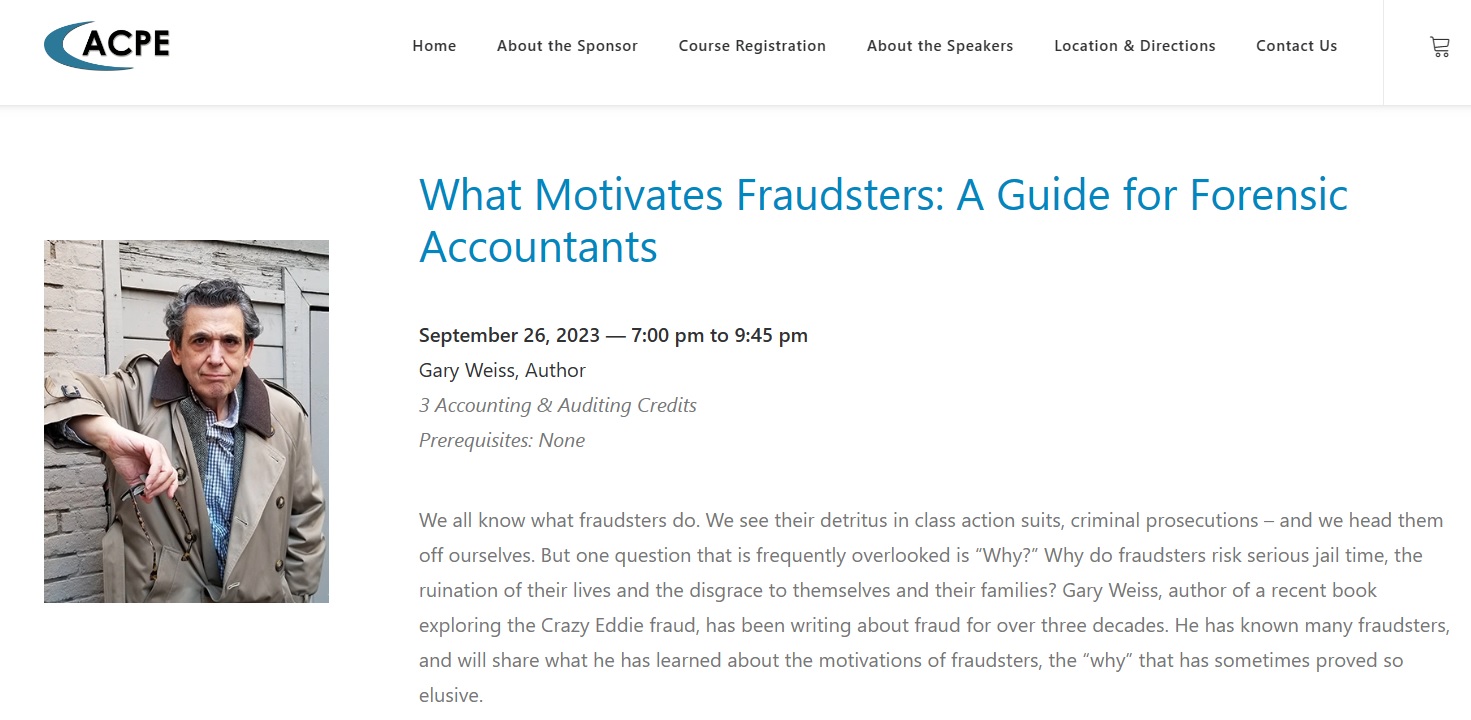 I'm happy to talk to your group about any topic that interests you.
I've spoken before a variety of academic, corporate and professional audiences, ranging from Blinn College in Texas to the North American Securities Administrators Association to Ogilvy & Mather.
I also give presentations to professional audiences for contuing education credit. I've explored the nuances of fraud with regulatory and market regulation attorneys at the New York Stock Exchange and, most recently, the Academy for Continuing Professional Educatio.
My ACPE presentation, in September 2023, was a lecture on the motivation of fraudsters for fraud and accounting professionals.
A few days earlier I was honored to appear on a panel at the Albany Book Festival.
I'd be happy to tailor my presentation to your needs and interests. In addition to fraud and fraudsters, I can talk about organized crime, Ayn Rand, and the various ways Wall Street rips off the public. Anything. You name it, I'll talk about it.
So if you're interested, let me know!
Booking me is easy. Just drop me a line. . .