The Author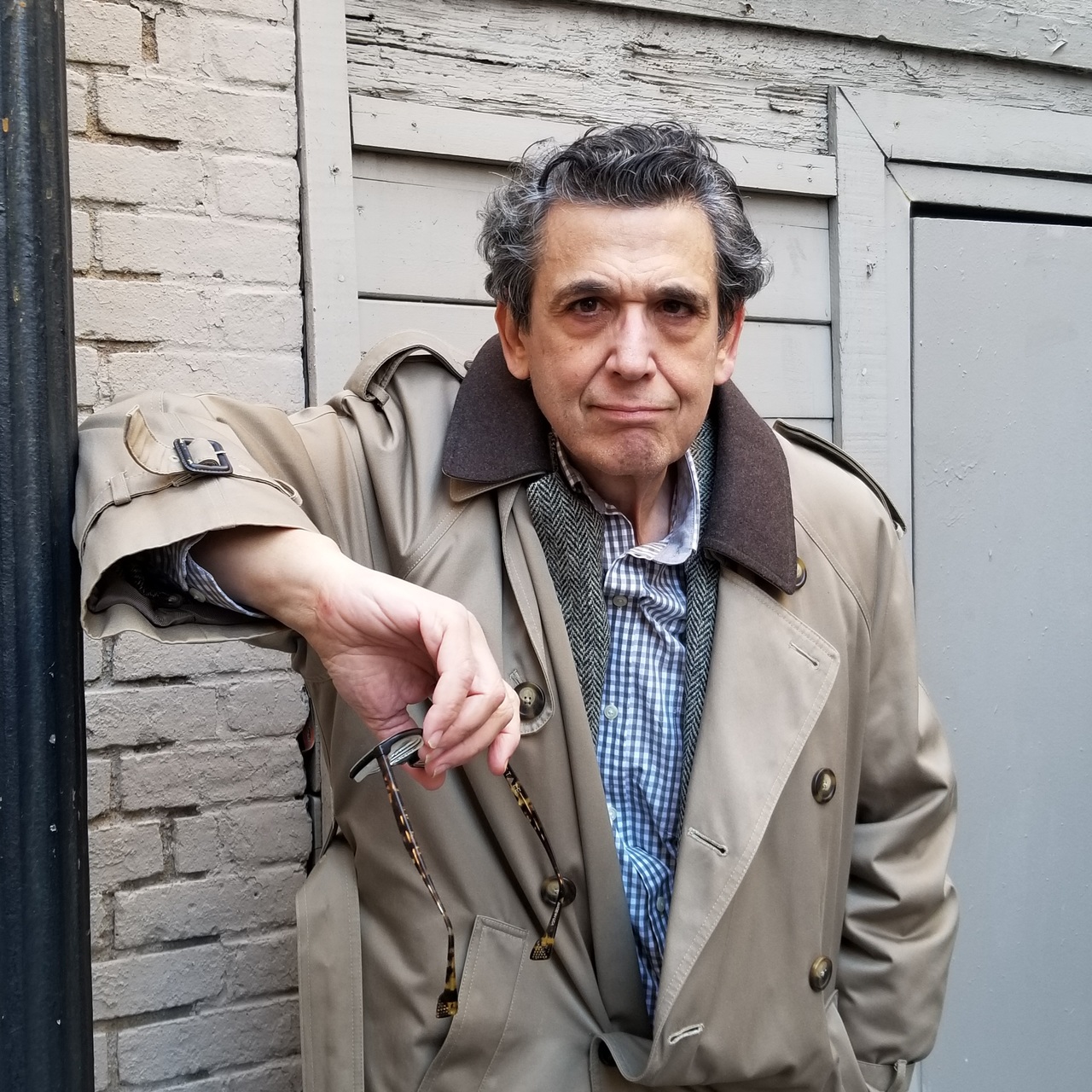 "An old-time gumshoe, with a soupcon of little-guy champion Jimmy Breslin and a dash of 1950s bad-boy comic Lenny Bruce."
-- Barron's, May 1, 2006

Gary has been uncovering Wall Street wrongdoing for nearly two decades.

His next book, Retail Gangster, will be published by Hachette Books on August 23. 2022.

A native of New York City, he attended public schools and the Bronx High School of Science, and graduated from City College and the Medill School of Journalism, Northwestern University. After working as a reporter for The Hartford Courant and news services in Washington, D.C., Gary joined the staff of Barron's in 1984. He moved to Business Week in 1986, and worked there as a writer and investigative reporter through 2004. He was a contributing editor at Condé Nast Porfolio until its closing in 2009.

Gary has scored a succession of news beats and exclusives involving all manner of chicanery. He exposed trading improprieties at Charles Schwab & Co. and Donaldson, Lufkin & Jenrette. In July 1991, he wrote the first stories revealing Salomon Brothers' manipulation of the government bond market. Weiss received numerous awards and honors for these stories and others.

Warren Buffett became the non-executive chairman of Salomon Brothers in order to sweep up that mess. As recounted in this editor's note in Business Week, Buffett credited Gary's article for tipping him off to the scandal, long before it was a subject of regulatory action:

"In September 1991, in testimony before a Senate committee, Senator Christopher J. Dodd of Connecticut asked Buffett why he and other Salomon directors hadn't discussed the May 22 squeeze at Salomon's June 5 board of directors meeting. Replied Buffett: 'The story that I read that really related to this was a BUSINESS WEEK story. That happened to come out by July 1, and Salomon denied everything in that story. . . . On June 5, I was not that aware personally about the squeeze, not until I did read that BUSINESS WEEK story.'"

Gary wrote some of the first articles exploring the Internet explosion and its impact on investors. He also was one of the first journalists to explore the growing power and influence of hedge funds in an April 1994 cover story. He wrote profiles of major figures in global finance, including George Soros and Edmond Safra.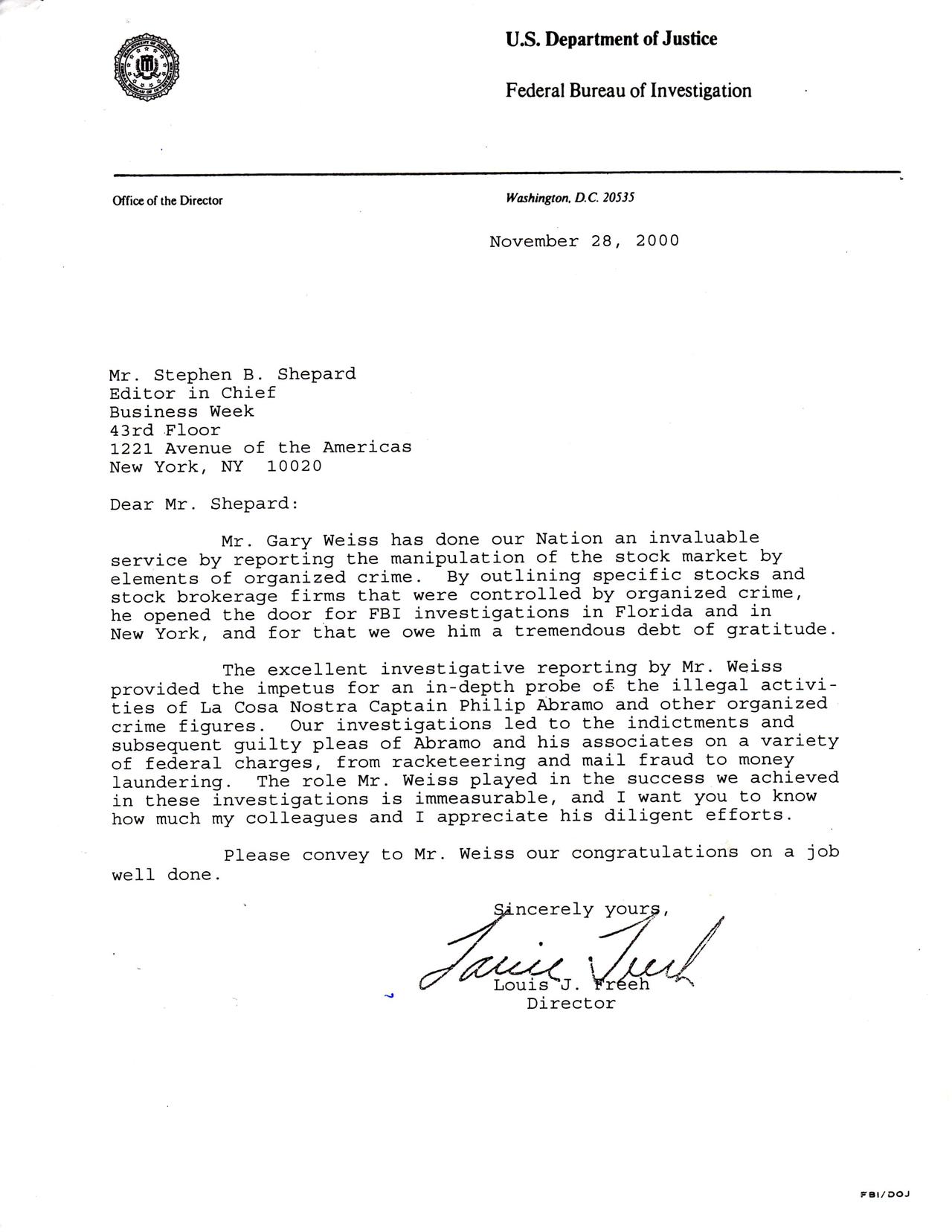 It was in the midst of the bull's ride on Wall Street, in December 1996, that Gary uncovered the Mob's infiltration of Wall Street. In "The Mob on Wall Street" and other Business Week stories over the next few years, Gary revealed for the first time how shady brokers, and their organized crime masters, were ripping off investors for billions of dollars a years—under the very noses of regulators and law enforcement.
These stories led to dozens of indictments and convictions, and are widely recognized as a seminal achievement in investigative reporting, in the crusading tradition of Malcolm Johnson's 1950s probe of organized crime on the waterfront.
Journalist and author Chris Byron observed that after the junk bond scandals of the 1980s, "it wasn't the SEC that exposed Wall Street's next big mega-scandal - the Mafia's takeover of the penny stock market - 10 years after that, it was a reporter from Business Week."
In a letter that was published by Business Week in its issue of Dec. 25, 2000, FBI Director Louis J. Freeh heaped praise on Gary's work—unprecedented recognition for the work of an investigative journalist.
Freeh said, "Gary Weiss has done our Nation an invaluable service by reporting the manipulation of the stock market by elements of organized crime. By outlining specific stocks and stock brokerage firms that were controlled by organized crime, he opened the door for FBI investigations in Florida and in New York, and for that we owe him a tremendous debt of gratitude."

Gary was among the first journalists to delve into the issue of Wall Street trading improprieties and the dangers of excessive leverage that subsequently haunted our financial system. In a commentary
in October 1998 entitled "Slap a Limit on Leverage--Now," Gary argued strongly against the kind of excess leverage that brought down the financial system ten years later:
"Regulators should focus on the high-octane 'fuel' that powered [Long Term Capital Management] directly into a brick wall. What is really to blame here is the excessive use of leverage, especially when investing in derivatives and currency. Whether such leverage be employed by a hedge fund or trading desks at a bank or securities firm, it is currently almost entirely unregulated."
The commentary concluded: "True, limiting leverage may make some high-tech investment strategies difficult or impossible. It might also cut into the derivatives business of banks and Wall Street firms. If that's the case--well, so be it."
In his 2003 book Born to Steal, Gary continued his expose' of Wall Street's unsavory underside. He explored the Mob's takeover of brokerages through the eyes of Louis Pasciuto, a Staten Island youth who made millions of dollars for the Mafia on Wall Street.
In his 2006 book Wall Street Versus America, Gary broadened his focus to all of Wall Street, describing in detail how brokerages, money managers have systematically ripped off investors, with regulators doing little to stop them.
Gary is a founding member of Project Klebnikov, a consortium of investigative journalists, organized in July 2005, which is probing the murder in Moscow of Paul Klebnikov, editor of the Russian edition of Forbes magazine.
After leaving Business Week in 2004, Gary became the "Muckraker" columnist for Forbes.com, and in 2008 became a contributing editor for Condé Nast Porfolio. He remained with the magazine until its closing in April 2009.
At Portfolio he wrote two cover stories on Timothy Geithner, and was among the first journalists to describe in detail the close ties with Wall Street bankers. He also wrote stories on the other major players in the financial crisis, including Vikram Pandit, the would-be savior of Merrill Lynch John Thain, and hedge fund titan John Paulson. He also described what steps need to be taken to prevent another Madoff scandal.
Gary remained with Portfolio.com after the closing of the magazine, and later contributed columns and feature articles for numerous other magazines and newspapers, both print and online, including PARADE magazine, Barron's, the New York Times, TheStreet.com, CNN.com and Salon.
In a January 2010 article in the Big Money, veteran financial writer Roddy Boyd described Gary as among "the reporters who have done the epic and heavy lifting in holding American businesses accountable for problematic practices in the past 20 years."
Gary has made numerous appearances on CNBC, CNN, CNNfn, PBS and Fox News Channel, and also appears before corporate and university audiences. His most recent speaking event is scheduled for November 2012 at Blinn College in Texas. He also was an adjunct professor at Columbia University's School of Journalism.
He lives in New York City.
Gary can share his experiences with your organization or company. He has given talks to a wide array of corporate and collegiate audiences, as well as a regulatory panel sponsored by the North American Securities Administrators Assn.

To find out more, write garyweiss dot email at gmail do­t com.